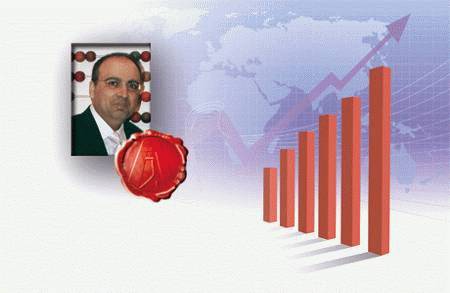 Tax Consultant, representing clients before the Income Tax, VAT and National Insurance authorities, with over 20 years experience in accounting, member of the Directorate of the Israel Tax Advisers Association, Petach Tikvah branch, and vast experience as corporate comptroller.
Gideon Hakak, Tax Consultant, and CEO of
"Gideon Hakak, Marketing Accountancy and Taxes"
Gideon Hakak - developer of the "Marketing Accountancy" method, combining the work of tax consulting and classic accountancy with a modern and progressive systemic view of reading the financial map for the benefit of the enterprise's marketing, service and sales management
"After many years of working as a salaried employee as chief accountant at the headquarters of Hachsharat Hayishuv in Israel Ltd., and as the owner of a tax consulting and accounting services firm for businesses and companies, and after taking many marketing training courses, I realized that the "technical" accounting file contains a great deal of information and know-how which can assist the business to retain its customers and even to increase its sales.

Based on the experience and know-how that I acquired, I developed a special model that provides marketing tools based on the data base available in the accounting file and the marketing documents produced by the business.

Today, every business applying to me for service can obtain data that will enable it to manage its sales setup to its customers and to maintain a high level of customer relations, utilizing the already existing computer systems in its accounts department, with no need to set up a customer management system, recruit additional personnel or invest a range of resources
My clients success is my success, and therefore I shall do everything I can so that your business will achieve the hoped-for success.

Attention to the smallest details, thoroughness, professionalism, extensive know-how and personal relations, combined with sympathy, empathy and caring - all these I put at my clients' disposal.